Doctors should be doctors!
"The Doctor" by Sir Samuel Luke Fildes, 1880
Our Mission
ABW's Mission is to collect More Revenue for the medical group, generate More Time for providers and staff, and deliver More Peace of Mind for providers, staff, owners and patients.
ABW Medical is the leading, nationwide provider of athenahealth co-sourcing support in the U.S. We've worked with over 600 athenahealth medical groups in 45 states.
We focus on increasing collections and reducing stress for staff, providers and owners of medical practices. ABW's athenaNet personnel handle all aspects of billing (such as authorizations, working hold buckets, enrollment tasks, unpostables, etc.) and leverage technology and business processes to economically deliver our services. The results are More Revenue, More Time and More Peace of Mind for everyone involved.
The ABW team is unique with deep experience in athenaNet, practice management and business. The ABW team includes practice managers, prior athenahealth employees, staff from athenahealth clients, and personnel that have been working with the athenaNet solution since 2009. The ABW senior management team has deep business, RCM and practice management experience.
Why we partnered
with athenahealth?

Patented First, Best, and Most Complete Rules Engine
Fully-integrated Solution (athenaOne, athenaMailbox, etc.)
Fully scaled industry-leading Client Success Management team
Highly Robust Reporting Engine: Real Time Access to Key Data to help the practice collect more revenue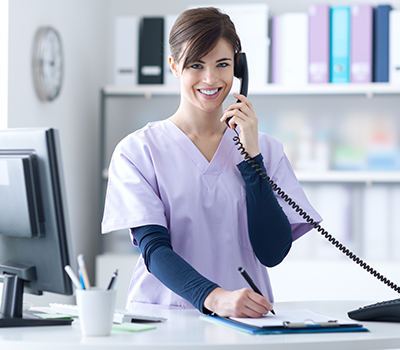 Thank you so much for everything you have done to help me so far. I appreciate all of your effort to help this practice thrive.
Office Manager
Pediatrics Practice
I love ABW and highly recommend you all the time to clients. One of the best services offered.
Athenahealth AM
Team Lead
The ABW organization is extremely professional and delivered outstanding results for our Hospital. ABW optimized athenaCollector to dramatically increase our monthly collections and they worked extremely well with the athenahealth team to improve our overall athenaCollector experience. ABW is a true partner: always able to find us solutions and support when unforeseen problems arise. We know we can always count on them to be there for us.
  Sr. Vice President Physician Practice
400 Bed NY Hospital
You have been my right hand man with billing and have been a lifesaver for me. We thank you so much for all of your time and efforts. It has been so nice to be able to email or call you with questions and know they would be taken care of.
Office Manager
Family Practice
I appreciate your good work and you made my day wonderful.
Practice Manager
11 physician Urology practice
Thank u for all your efforts! It's nice to be back on solid ground!
Dr. Mark W
Orthopedic Surgeon
You are doing a great job! Thank you!
I wanted to take this time to say thank you for all the work you are doing to help the Office with billing issues. It has opened up more time for myself and for the doctor to focus more on the patients and bringing new patients into the office. It makes a big difference when we don't have to worry about HOLDS or Verifications. Tell everyone Thank you. Have a great day.
Office Manager
Podiatry Group
We couldn't ask for more. You've got a great team.
Billing Manager
athena National Account, 80 Physicians
Another practice I work with has had phenomenal results with ABW
  Matthew S
athena Account Manager, in a referral email to new practice.
I can't begin to say how impressed I am with ABW's knowledge of Athena, and my Client Success Manager and Account Manager have done an exemplary job, exceeding my expectations. We are high end users to begin with, I sit on a lot of Athena beta testing committees and I will pass your name out to 6 or more practices which I have helped get onto Athena
Gershon MD
Pain Practice Owner -Physician